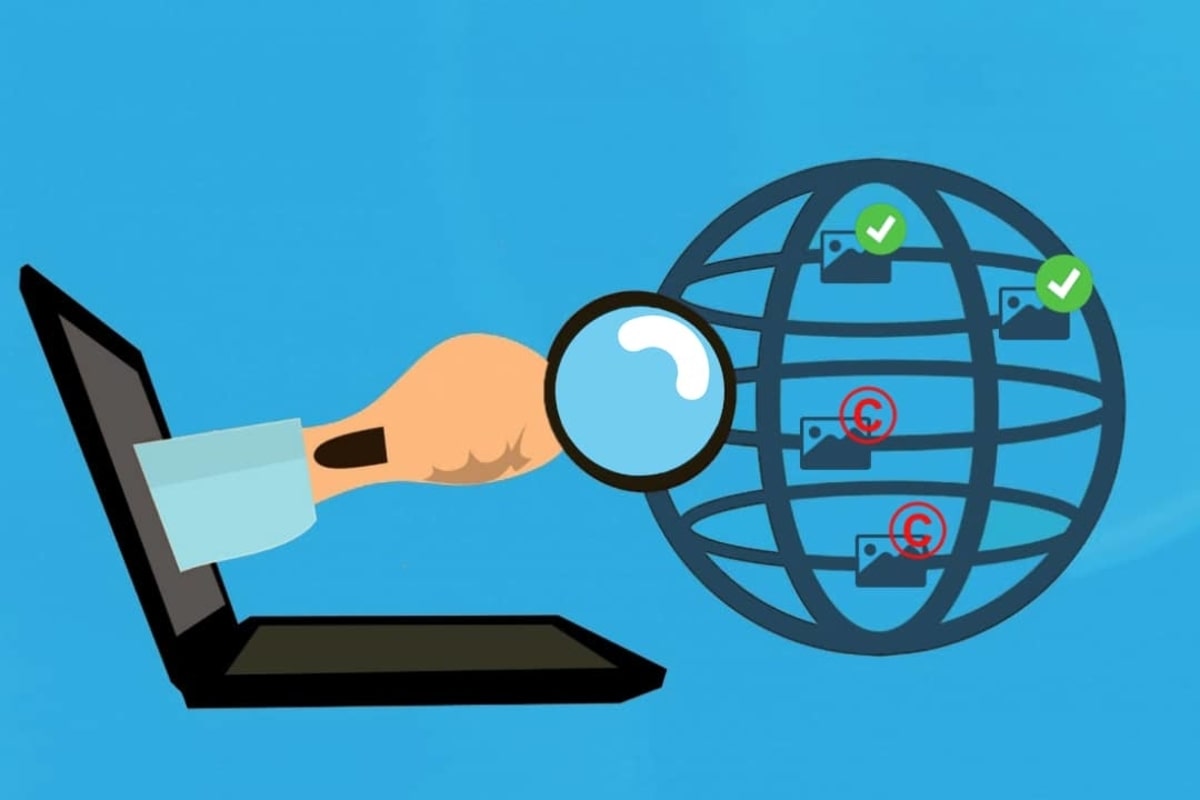 Using good images to illustrate websites, enhance social network and build marketing strategies is key to succeed on the Internet. But usually, the lack of budget for photographs or original images motivate us to download photos from any search engine. We tend to think this is an acceptable solution, but, what if they are copyrighted? We could get legal problems!
Read on and well show you 7 tips you can implement to avoid any intellectual property issue with your images. But first, we need to answer:
What is copyright?
Copyright is basically those legal rules that protect the creator of an intellectual work. This law, based on the US Constitution, includes logos, symbols, images and even names. And although this legislation protects many types of works, today we will focus on images.
While surfing in the internet, it's very common that people copy any image without checking its origin or authorship. And if you believe that most of the internet content is "free for use"… think twice.
Use these tips to avoid copyright problems and prevent hurting your site reputation. Remember, in marketing plagiarism is unforgivable.
Look for the copyright symbol

Copyright refers to the legal protection of an intellectual property, and to the exclusive rights that its creators have. It is represented by a C within a circle (©).

You should avoid at all costs downloading images with this symbol. The author could claim the rights and this would bring many legal problems to your business.

Dont ignore watermarks

The same goes for watermarks. A watermark is a seal or mark used to prevent plagiarism in images, documents and any type of content. These marks may be highly visible or, in other cases, hidden within the image. E.g., the owners logo with a slight transparency.

Seals or watermarks are a clear sign that you are looking a protected image and you should not use it. Check that the images you post are not watermarked, unless you have license to use it.

Visit image banks

On the internet you can find a wide variety of image banks that offer you high quality photos and options. Some of those are free, such as Unsplash, Flickr, Pexel, Pixabay and Gratisography; and other paid ones, like Fotolia, Foter or Istockphoto. Paid ones usually have more quality and a wider catalogue. On our website www.lmtwomarketing.com we use many of these tools.

Use images with Creative Commons license

This license allows authors to decide how their work will reach the Internet. It give them the freedom to quote, reproduce and offer it publicly under certain restrictions. Like the copyrighted images, this license is characterized by a symbol represented by two Cs within a circle (CC).

The web offers you pages like: Avopix, Wikimedia Commons and Motosha where you can find thousands of images with a Creative Commons license.

Google public access images

Google does not detect if an image has an authors license, but it does allow the search for images that are labeled free for use and dissemination. You only have to access the image search and click on "tools" to find the option "rights of use". In here, through a drop-down menu you can choose the type of license for the results shown.

Do not download images from Google without applying this filter first. We might think that all images found with Google are free to use, but there is nothing further from truth! Always take time to verify its origin and if any authorization is required for their use.

Use tools to verify the images

On the Internet there are search engines that help you to verify the origin of the images. With them, you can check if the image youre planning to use has any kind of copyright restriction.

For example, TinEye. A search engine that tracks the source of the file to let you know if the image has an owner or its being used in some other website.

Be the author of the images you use

The best thing you can do is use your own artwork when illustrating your websites. And its not over complicated to take good pictures or generate images.

Share original photos will help your grow while set you as a reference. Furthermore, you could even generate some money by selling your unused images to many of the storage platforms mentioned above.

When uploading material to your website always keep in mind that it should be original and creative. This is one of the main tips to make your project successful.
In the era of 2.0 it is very common to see plagiarisms and people claiming authorship of someone elses content. At LmTwoMarketing we can help you create unique and innovative material for your business or website, your followers will love.